Trust: you can't scale up your business without it
For business to be able to scale successfully, the bottom line is that we must trust each other.
Published March 2, 2020
For business to be able to scale successfully, the bottom line is that we must trust each other.
But don't just take my word for it… Look at the Rockefeller Habits Checklist, a core tool in scaling up shared in Verne Harnish's Scaling Up: How a Few Companies Make It… and Why the Rest Don't and you'll see your ability to achieve all 10 points fundamentally comes back to trust.  And as Patrick Lencioni states in his motivational book, The Five Dysfunctions of a Team, that for business to thrive the foundation is trusting each other.
So, what is trust?
Trust is when we feel comfortable sharing our thoughts, opinions or information with others, safe in the knowledge that the information is valued, and that we're being heard. And in business, trust is knowing that what we've shared is not being inappropriately passed to others. Trust is also, very importantly, the sense that other people are looking after our interests.
I've found, through business mentoring, that when there's trust in a management or executive team, a robust debate is just that: a discussion where differing opinions are listened to, responded to and discussed. It's where criticism is not taken personally; it's where we call each other out and work through problems.
We all want to be acknowledged and appreciated

William James
These are the words of William James, the father of modern American psychology. When we're listened to, in a trusting environment, we accept that our opinion or suggestion may not be the one that the rest of the team goes with, but we appreciate the opportunity to put our viewpoint across and can still be committed to the final decision, even if it is not what we believe to be the right solution.
Building trust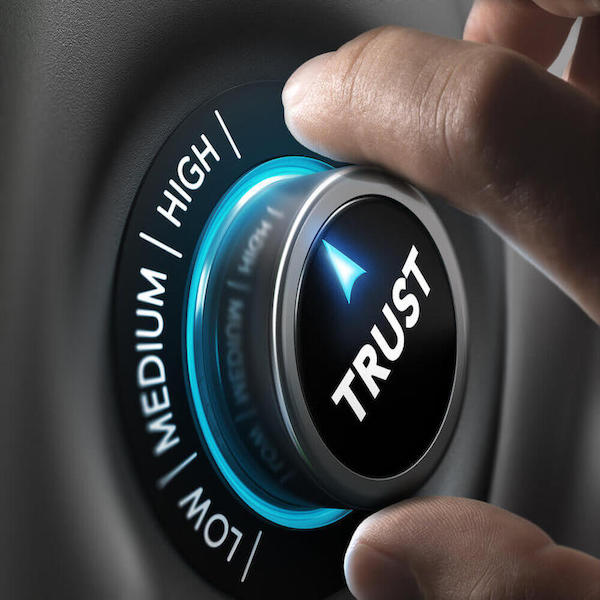 But how do we implement trust in a management or executive team where different personalities can distract everyone from the decision-making to hand?
In my experience, as a Scaling Up coach, one of the best tools to initiate trust is David Maister's Trust Equation. 
The four key factors are: 
Credibility – others believe and trust what we're telling them.

Reliability – people find us to be dependable.

Intimacy – we're comfortable sharing information about ourselves.

Self-orientation – we have others' best interests at heart rather than our own.
Intimacy and self-orientation lead to trust
As a business advisor, I've discovered that the two aspects of the Trust Equation that require the most effort are intimacy and self-orientation.
Intimacy here means being open: admitting you don't know everything, deferring to others' greater knowledge, admitting mistakes. It also means sharing appropriate information about your life, family or hobbies, for example, rather than being aloof or remote. When you reveal a little of yourself, people will trust you more.
With self-orientation, you're indicating by your behaviours that your customers' and team's best interests come first; it's not all about what you or your business needs. When you demonstrate a willingness to help others, it instils in them a sense of confidence.
Very simply, trust is the basis of the Rockefeller Habits and scaling up. In fact, scaling up your business will be impossible if your staff and customers don't trust you. When you consider that trust results in long-tenure staff and long-term clients, with greater margins, there's no doubt that trust is great for business.
Until the next time, keep scaling!
Oh and before I sign off … if you are curious to understand scaling up a little more I shall be running a Public Workshop in Sydney on April 23rd 2020. Go HERE to find out more.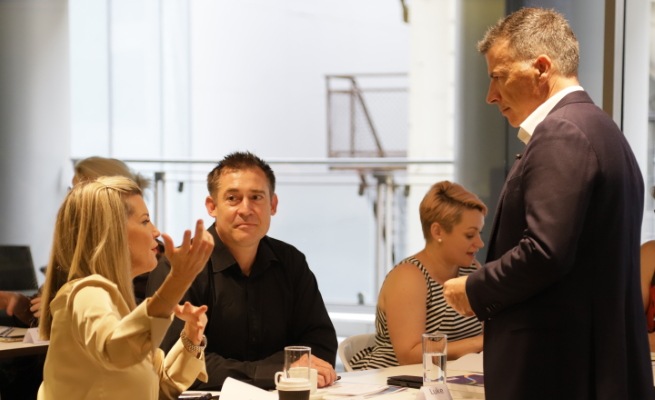 #scalingup #rockefellerhabits #leadership #communication #scaleup #businessgrowth #businessleadership #businessleader #businessowner #3HAG #committogrow
Reference:
Verne Harnish: Scaling Up: How a Few Companies Make It… and Why the Rest Don't
Pat Lencioni: The Five Dysfunctions of a Team