Achieve more as a business by identifying your core purpose.
Understanding your company's 'reason for being' can lead to stronger employee engagement.
Published April 27, 2020
Understanding your company's 'reason for being' can lead to stronger employee engagement.
Have you ever taken a moment to think about your company's core purpose?
Its fundamental reason for existing?
As a business coach, I encourage you to find your business' core purpose. It's a key element in becoming the most high-performing business you can be.
Establishing your core purpose is a valuable exercise not least because it can provide a sure foothold from which employees can steady themselves in uncertain times. Many businesses have a young workforce unused to boredom, who are living in a world of increasing uncertainty. Knowing the true purpose of the business in which they are working can increase their feeling of security.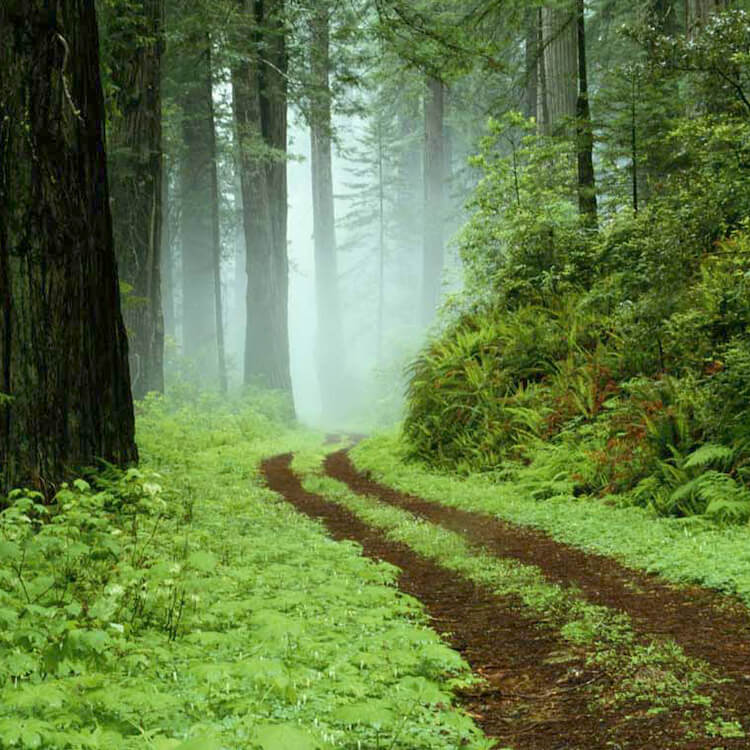 Jim Collins, author of the business classic Good to Great, believes that companies with an overarching goal in their corporate culture are far more likely to be successful. Collins says that giving a workforce a real sense of what the whole team is ultimately aiming for is not only healthy, but essential. A core purpose answers the question of who you are as a company and sets out the reason for your existence.
In his book Start with Why, Simon Sinek neatly sums it up by saying, 'If you want to work with Generation Y you have to have a core purpose – "why".' It's no wonder that employees are demotivated and retention rates are low if a company doesn't effectively communicate to its employees what the point of it all is.
As a Scaling Up coach, my job is to assist businesses of all kinds to overcome the challenge of articulating what their core purpose actually is – how to define it. The key point to remember is that a core purpose, in order to be effective, needs to be specific. Make it too vague – 'Excite our customers' or 'Be the best in our market' – and it just won't do. Here are a couple of good examples:
To kick-start the demise of the disposable cup

KeepCup
To preserve and improve human life.

Merck
To make safety available to every worker in the world.

Safety Culture
To give further direction, Collins says strong core purposes can be readily identified by having five key characteristics:
A higher purpose, beyond sales
It doesn't change, but it inspires change
It helps to overcome obstacles
It inspires the team and encourages volunteering
Makes a clear statement about what difference you make in the world.
As a business mentor, I advise my clients to begin with the discovery process. This starts with defining exactly what it is that you do. For example, 'We make automobiles'. From there, go through the why of what you do at least five more times, drilling down further and further to uncover your core purpose.
Establishing your core purpose won't happen overnight and it may need some adjustment after a while to ensure it fully aligns with your core values. But the main point is to get started. Develop it, then see how well it fits your business. Taking the time to get it right is not only good leadership, it will help your company attract the right people and give your employees the valuable meaning they need for what they do.
Take Action Now ...
If you need to do some work to fully develop your Core Purpose feel free to access the tool I use as a Certified Scaling Up Coach and please, if you need some help in this area feel free to reach out.
Let's get purposeful …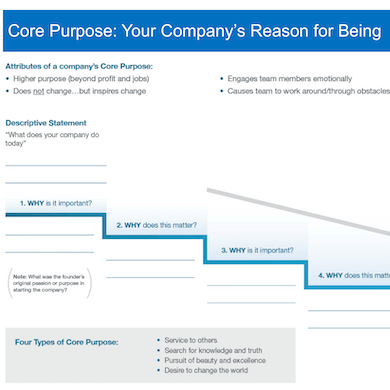 Scaling Up Tool - Identifying your Core Purpose
Reference
Jim Collins: Good to Great
Simon Sinek: Start with Why